Introduction to BARIUM FLUORIDE SINTERED
Barium fluoride , chemical form BAF2, colorless transparent cubic crystal or white powder. Soluble in hydrochloric acid, nitric acid, hydrofluoric acid and ammonium chloride solution, and methanol, ethanol and other organic solvents, slightly soluble in water.
Barium fluoride is divided into industrial barium fluoride and high purity barium fluoride. Today we will focus on industrial grade barium fluoride. Its main raw materials are barium carbonate and hydrofluoric acid, used in the production of melting agent, welding agent, welding electrode wire.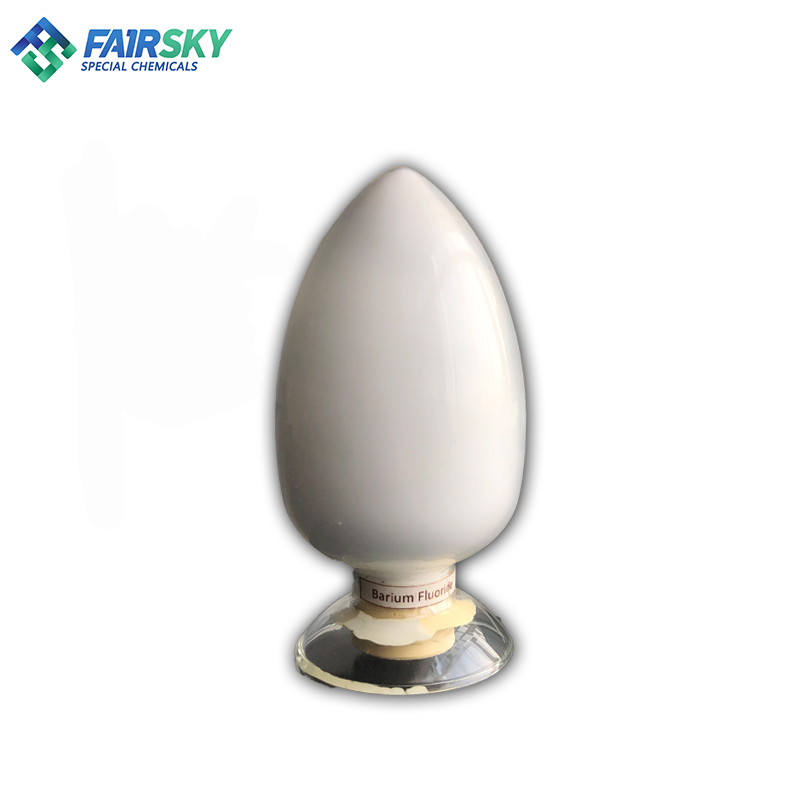 With the development of welding technology, ordinary powder barium fluoride has been unable to meet the demand of welding production. In this case, the technicians of Fairsky carry forward the spirit of continuous innovation, after continuous tests, a new type of sintered barium fluoride suitable for special welding rod and welding wire was born. After the process of high temperature, caking, grinding and sieving, a kind of sintered barium fluoride with better fluidity was born. Our sintered barium fluoride mainly has Mesh 40 and Mesh 60 all through the specification at present. The granularity can be adjusted according to the needs of the customer. Our sintered barium fluoride is mainly exported to the United States, South Korea and etc.